Introduce yourselves briefly?
Kris Vrancken: I actually joined the club when my son started playing football here in 2013. I started as an assistant coach, then became a coach, and a bit later I also supported the board for certain things. As a web designer, I then created the club website with a lot of ProSoccerData integrations. My club activities moved more and more away from the football side of things: social media management, creation of registration forms for members, clothing, camps and sponsoring.
Wim Rubens: I came to the club a few months after Kris and also started as an assistant coach of a colleague. About 4 to 5 years ago, I became the club secretary and I am responsible for following up membership fees and accountancy.
What is the vision of your youth academy?
Wim: Our vision can be described in four words. Enjoy, Football, Diversity and Team spirit. Everybody is welcome, they don't have to be the best football players. Compared to other clubs we are accessible and membership fees are rather low.
Kris: We are not saying that we aren't ambitious. We often notice at clubs that the membership fees increase by 25 euros or more every year. We also make parents very aware of the fact that the membership fees are actually too low for what we offer. As we are also located near social housing areas, we want to make sure everyone can participate, including people with financial problems. We don't overpay our players, and yet many players from the first team who are capable of playing at a higher level stay with us because they feel good at our club.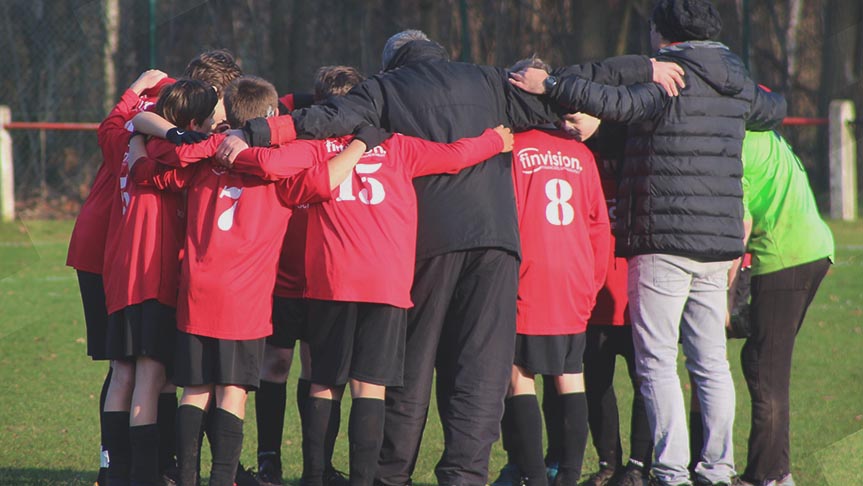 Explain your choice for PSD and how did the implementation go?
Kris: First of all, there are not many other choices, by which I do not want to minimize PSD because it is a very pleasant tool to work with. Our chairman thinks it is not cheap and wonders if this kind of tool is necessary but both Wim and I are convinced of the usefulness of having a planning and communication tool. We haven't researched alternatives, but the system is now so integrated and we are more than happy with it.
Wim: I use it mainly for the administration and communication with our club members. Interesting is the data link with the federation so you have real time data in your platform. Also interesting is the link with SportsPay to manage expenses for our staff members. In the past we all had offline databases and Excel files. Now about 80% of all information is registered in PSD. This year we also started to use the financial module to collect membership fees.
Kris: Some aspects, such as reporting absences via the app, still need to be implemented. We have trainers who always refer to the tool and we have other trainers who still prefer to use Whatsapp because it's more familiar to them. When we can all come together again next year, we will try to organise some demonstration evenings.
Wim: Implementation requires continuous training because new members join every year. With covid, this is of course difficult. Another useful feature is the automatic communication to the members when you change the planning. Before, this was all done manually.
Kris: For example, when training is cancelled due to weather conditions, everyone gets a message. Just to be sure, because we don't know if everyone will open the message, we send another message via Whatsapp. It's still a bit of an and-and story.
Where do you recruit players?
Kris: We mainly advertise by word of mouth. We do not really recruit. At the moment we are growing too fast. That's great, but it's harder to find coaches for the players. 10 years ago, we were a club that almost no one knew about, but we have worked hard. We are active on social media and show who we are. People used to look down at us and we lost our youth games quite often. Now there are weekends when all our youth teams win, which is also a kind of advertising. Every opponent who comes to us sees that we have a new sports complex and that our players are treated in a decent way.
How did you keep in touch with the players during the lockdowns?
Wim: Training activities for players up to U13 were still happening. For them, it was only the games that were cancelled. We also organised 3 football camps: a summer camp, an Easter camp and a spring break camp for those up to 15 years old. We have had much less contact with the older players who have only recently resumed training. For them there is one extra training per week to compensate. Kris also sent out a newsletter every now and then.
Kris: At the very beginning we organised virtual meetings because our youth did not train for a while either. They were allowed to start training again very quickly so for the youth not much has really changed, except for the matches of course.


Which club achievement are you most proud of?
Wim: I have 3 actually: the first is our growth. We have increased by 4 times the number of youth players from 2012 onwards, so that is quite a lot in such a short time. Secondly, I am proud of the good collaboration with the other clubs at our complex. We also have a partnership with a school for hearing-impaired children and an organisation that looks after children who have more difficulties. The last thing is that, since this year, we have been playing our youth matches without referees. That's very rare and, to my own surprise, it worked out quite well. All the visitors who come to see us are surprised, but it's actually going very well.
Kris: What I am most proud of is our name recognition. Before, when I started, we really had the feeling that it was 'just' an old-fashioned club with an old accommodation where the 'outcasts' came to. That's all turning around now thanks to the new sports complex. Now you really have people coming to us because they know it's nice to be here and everything is well organised.
What does the academy want to achieve in the next 3-5 years?
Wim: In the future we want to become a CO2-neutral club, have an artificial grass pitch and install solar panels. At the moment these projects are difficult to budget due to covid but it is our ambition to carry out all these projects. Furthermore, we would like to develop more youth players for the first team and further digitalise our operations. I strongly believe we will get there!
Thanks for the pleasant conversation gentlemen!