Please introduce yourself briefly.
I am Philippe Brutsaert and this is the fourth year I am active as Academy manager of Excelsior Mouscron. Previously I was also active at the youth academy of KV Kortrijk where I was head of scouting and before that I was active for 4 years at KSV Roeselare as TVJO. I also have a function within the Belgian Football Federation, where I am a teacher at the trainer school.
How would you describe your club?
Mouscron is a very family-oriented club that is currently facing challenging times due to owner changes. The best way to describe Mouscron is actually a regional club that plays on a professional level and keeps the values of the region. Everybody knows everybody, everyone is very open, a hardworking club where a lot of people have been active for a long time. I know trainers who have been active here for more than 20 years.

(read more below the picture)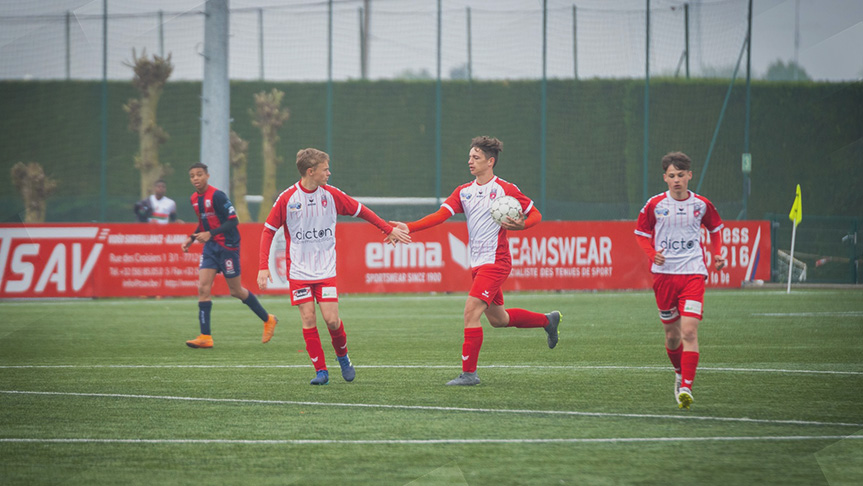 What is the mission and vision of your youth academy?
The vision of the academy is to give as many young people as possible the chance to become professional footballers one day, but also to develop the boys and girls as human beings. It is therefore not only about football, football is actually more of a means to an end than an end in itself. Of course we aim to develop a professional footballer once in a while.
We do not only have elite teams, but also regional teams and female teams. We have had an academy for more than 20 years that starts at U4, so we look at it very broadly. We want to give as many players as possible the chance to enjoy good youth training.
Explain your choice for PSD? How did the implementation go?
I discovered PSD when I started working at KV Kortrijk, they were already working with PSD. In the beginning I was not a big fan of it at first, but I gradually discovered the advantages of PSD. When I became Academy manager in Mouscron, I brought PSD with me and also implemented it in their youth academy.
Overall that worked really well, but we started from the principle that we had to work step by step and not immediately wanting to use everything to its full potential. So we really went step by step. First mainly the administrative side and then the reporting of matches and training sessions. Now I must say that almost 95% of the whole academy is active on PSD.
Which PSD module do you use most often?
Definitely the mailbox because we have decided that all official communication will go through PSD: from trainers to players and from management to club members. Now I must say that almost 100% of our players use PSD actively.
In addition we submit reports after each game and we also use the scouting and video module.

(read more below the picture)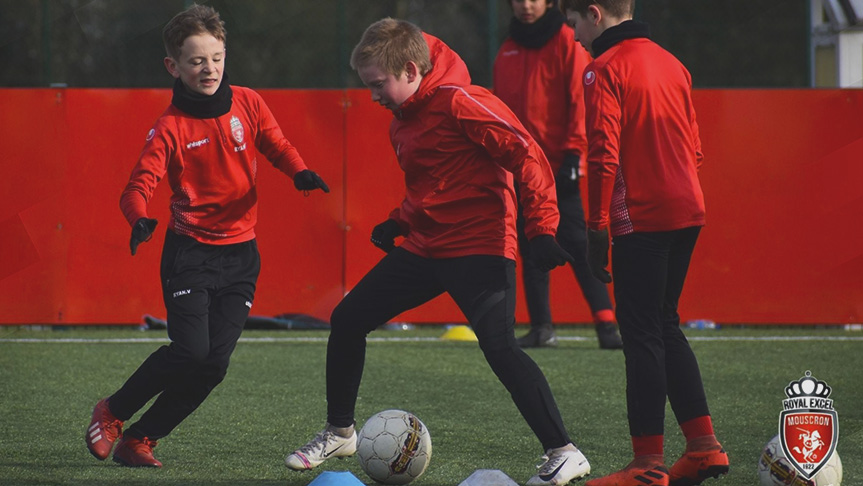 Do you recruit players regionally or nationally?
We do not have a large scouting cell. There are only 3 or 4 people who are busy with that unlike many other elite clubs. We don't recruit players from other elite clubs either, so all the scouting is done at the provincial and regional level. That is mostly done through the organization of open Talent days in this region and in the north of France. There are also many boys who apply spontaneously at our club. Because we are an elite Tier 2 club, it is very difficult to get players from other elite Tier 2 or Tier 1 clubs. That is almost impossible, so we don't put much effort in that.
What achievement or aspect of the club are you most proud of?
That there are still so many people who want to come and stay in Mouscron, despite the difficult challenges at the club. Despite that, we are still number 1 or 2 in all categories of elite 2.
What does the academy want to achieve within the next 3-5 years?
I think we got the maximum out of it with the resources we have. If we want something more, there will have to be more funding. It will be important to convince our owners of the usefulness of the academy and convince them to invest in the new youth license, so that maybe in the long run we can play elite Tier 1 again just like in the past. Ensuring that the youth academy can continue to grow and especially that the club has a bit more stability, that we have a point of contact within the main board and especially within the shareholders and owners of the club.
Thanks for the pleasant conversation!