Please introduce yourself briefly.
I am Kurt Teugels. This is my fifth season (2021/2022) at the club as youth academy director, before that I was also coach of elite teams for years. I am also a teacher in a primary school and a lecturer at Football Flanders.
How would you describe your club?
I think we are quite unique because we have a structure within the club that not many other clubs in Flanders, if any at all, have. We offer a very thorough fan experience but even more, a fan participation, so the club is largely in the hands of the fans. There is no big investor or some people with money on the board, but real supporters who each own shares. That share will increase even more when the new stadium is built, because it will be fully financed by those fans. This will finally result in the foundation of a cooperative company where fans will have the voting rights over the club's mission and strategy.
I don't like to follow the traditional way of thinking, so we regularly try to introduce new concepts within the club. For example, next year we might not have trainers in a permanent team up to U12, but we might switch trainers every three months. We are always trying to figure out these new experiments in football.
We are a club that wants to return to pure grassroots football: a club that is open to everyone. Every child from Lier and its surroundings should be able to come to us. From the moment the new complex is built in two years' time, this will be no problem at all.

(read more below the picture)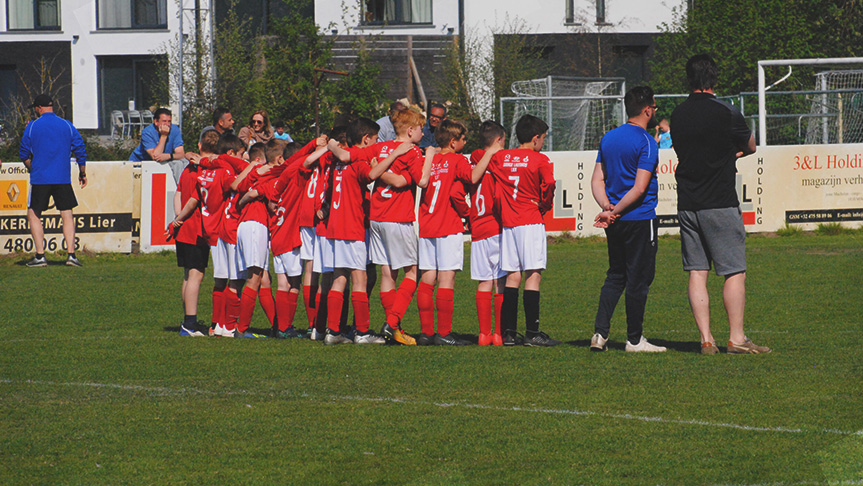 What is the mission and vision of your youth academy?
We have written down a very strong vision over the past three years and this vision has been rewarded by a 4-star label from DoublePass Audit. We didn't get those 4 stars because of our old complex, but because of the powerful vision and who we are as a club. Within our vision, the youth academy is a very important pillar and we invest heavily in it: at least two youth players have to progress to the first team every year.
This means we are a player development club. That means that the result is secondary. Development is much more important than the immediate result. We also know that within the inter-regional system, we deliver 10 to 15 players to elite football every year.
We mainly aim for players from Lier and neighboring towns, which is also reflected in our first team. According to our club articles of association, 75% of the U23 squad and 60% of the first team must be of Lier origin. We know this is not an easy goal so from the moment our new complex is finished, we will create a B team with the intention of promoting to the second regional level. This will minimize the outflow at the club.
We try to communicate honestly and correctly to everyone, which is why our slogan is "We go 100% for 95% satisfaction". An open atmosphere where a lot can be discussed, if it can be done in a correct way.

(read more below the picture)


How did you successfully implement PSD in your club?
My golden tip to all clubs is: When you introduce a new system, take your time. It took us 2.5 years to implement PSD the way we wanted it and we still regularly notice things we could do differently.
I think it is important to start with the planning tool first, because that is the most important information for parents and players. This planning feature has to be familiar to players and parents before you try to implement other things. This year we also started using the evaluation module. Step by step, we are also looking at the medical module, although this is not always evident as there are physiotherapists who prefer to use their own system.
Which PSD module do you use most?
That is currently the planning module, since I do the full planning for the club in terms of training fields, locations, hours, etc.
Which club achievement are you most proud of?
The fact that we do stand for a guaranteed progression of youth which, for me personally, but also for all youth coaches, is a form of recognition for the work they do.
A second thing we are very proud of as a club is our fan participation experience. We have a very good symbiosis between the first team and youth: players of the first team are present at youth tournaments and youth games and many youth players go watch the games of the first team, even away games, where they can be among the die-hard fans. That is something wonderful.
The last one we can also look at with pride is our own international Easter tournament, where elite clubs from Belgium and abroad compete.

(read more below the picture)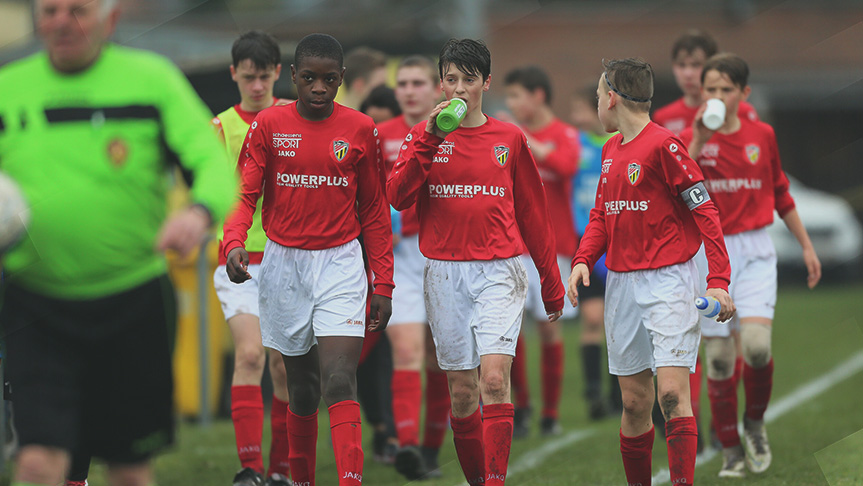 What does the academy want to achieve within the next 3-5 years?
On one hand, I hope we will be able to retain the 4-star audit label within two years. We are also looking forward to having our new training complex in Lier itself, because now we are just outside Lier. The new complex will be in the center of the city, which will give a boost to our local recruiting staff.
If we look two or three years down the line, promotion to the first amateur division should be achieved as well. It is the club's ambition to play in the first amateur division in the short to medium term. I also wonder how the influx of youth will be consolidated. The higher the level of the first team, the more difficult it becomes of course. That's why we will also start with a reserve team.
We want to maintain the way we work and keep all the people who have been working for the club for years, because that's a powerful thing, we've been working with the same trainer staff for years. These people remain loyal to the club.
Thanks for the wonderful chat!